Tripawds is a user-supported community. Thank you for your support!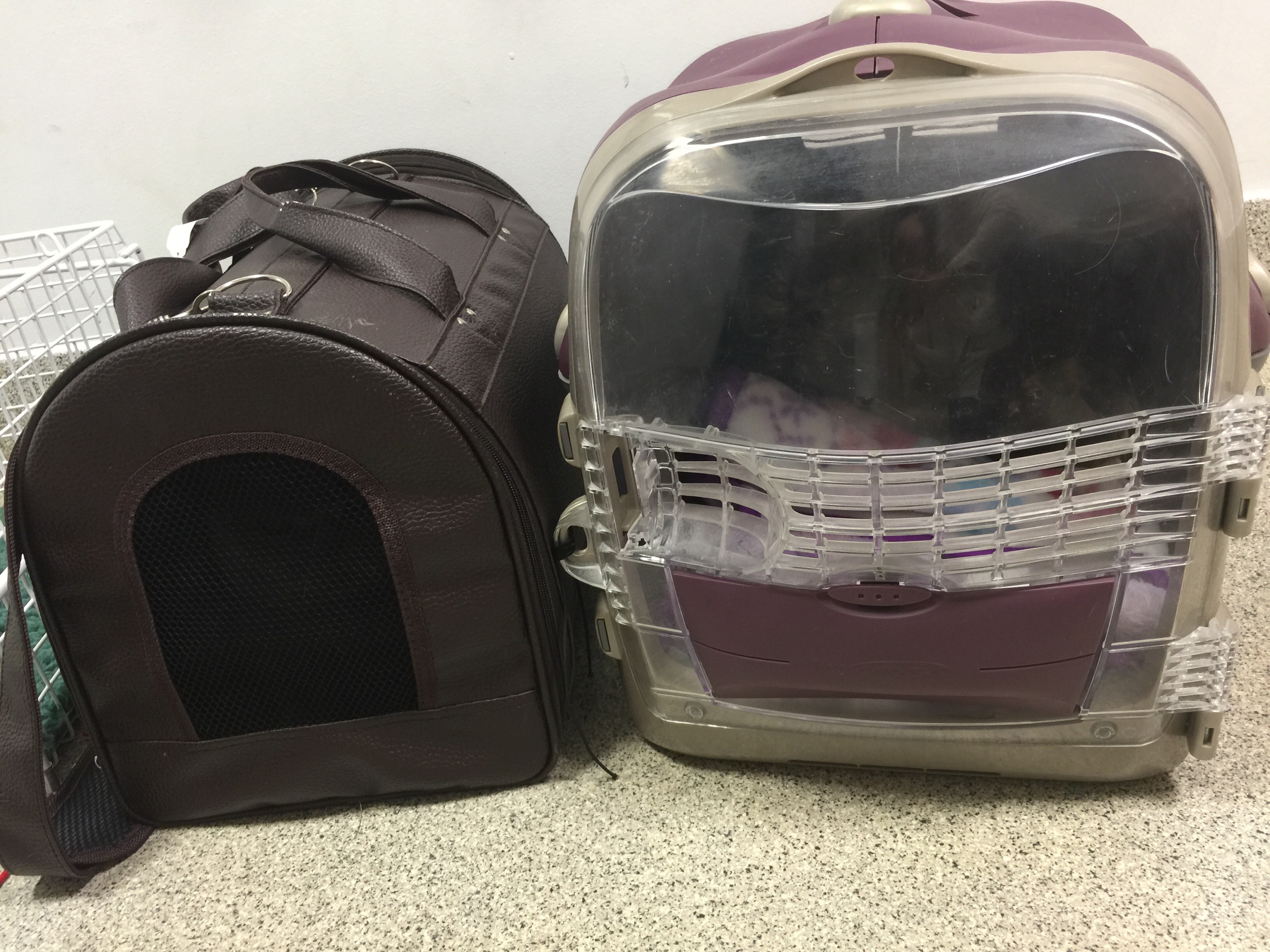 We went back to Fitzpatrick yesterday. Mui needs her chemo check up( Mui is our other cat who unfortunately diagnosed with pancreatic cancer and currently on chemo) on her blood counts. And I decided Dao is going in as well as I discovered a lump between his shoulder blade.
Dao had his vaccination just 1 month ago, and if I discovered the lump at that time, I would have told our local vet then. however, if I didn't it means it had develop since the vaccination. Did you ever since the amputation or any medicial situation you went to the Internet and basically read everyone on there? Yup, that's me. And based on the location of the lump, I suspected it can be a sarcoma and brought dao with me, squeezing in for a X-ray check up and asking for some opinions.
Nick (our oncologist ) came to see us, and examine Dao. He thinks it is in the wrong skin layer for a sarcoma and think it might be a reaction to the vaccine. He took some sample and sent it off to the lab for some results. We shal hear next week.
I know many readers might or might not be relying on the chemo after a cancer diagnosis, maybe is the money. Maybe we just didn't want our beloved to go through a hard time. I did think whether I did the right thing bringing Dao there, it is not easy. First with 2 cats , and to put them through a 3 hour journey. But nothing better being reassure that it is ok. So I took the decision and took them back. The good thing was, Dao accompanied Mui and they share the same pad when they were admitted, it helped Mui to calm down a lot. Is nice to see such little touch by the clinic.
How much is anyone willing to pay for their cats treatment? I used to think I'm going to be sensible. But it is very hard when you just want to know they are ok. The vet bill is piling up now, and we used up our insurance allowance (on Mui). We didn't insure Dao and even he's insured, he has super long list of exclusions added to it (we tried) making him not favourable for any claims.
Dao did climb on my lap during the driving, and I had him in one arm and the other on my wheels (bad bad bad). He is so cute when he just need a hug